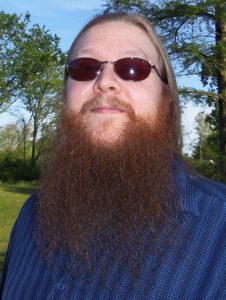 Thanks for visiting the website of Jesse Worley.
Although it's been a few years since I've published new music, the most likely reason someone would land on this site is to hear the old stuff. Throughout the 1990's I was part of a BBS and later internet coding/music scene, producing and publishing music using trackers, MIDI workstations, and acoustic recording. These days I still occasionally code up chip tunes or write a mod professionally for mobile games. I'm a classically-trained pianist and self-taught guitarist, and have a stronger than normal tendency to write musicals and concertos no one will ever hear. Listen to some music here.
I started doing sysadmin work pretty young and spent more than a decade employed or contracting for companies like Nextel, Verizon, AIG, and Fidelity, doing nerd stuff like merging IP networks, building telecommunications towers, fighting hackers, and even being one of the few paid dial-up BBS Sysops of the 21st century. I've spent the last ten years doing much smaller contracting jobs for much smaller organizations and seeing the country and parts of the world as my wife pursues her education and teaching career.
I don't maintain social network accounts, so from time to time I put up an old-fashioned web page about things that interest me. Also, since I don't post my cute cat pictures to social media I put them all here.