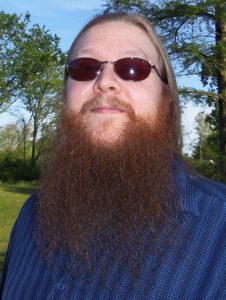 Thanks for visiting the website of Jesse Worley.
Although it's been a few years since I've had content on this site or released new music, the most likely reason someone would land on this site is to hear the old stuff. Throughout the 1990's I produced music using trackers, MIDI workstations, and acoustic recording, and until around 2008 continued publishing electronic music. There have been new compositions since, but nothing I've chosen to publish. Listen to the old music here.
I don't maintain a Facebook, Twitter, or virtually any other social network account (edgy, I know) so from time to time I put up an old-fashioned web page about things that interest me. Also, since I don't post my cute cat pictures to social media I put them all here instead!
After more than a decade employed or contracting for companies like Nextel, Verizon Wireless, and AIG I found the daily cubicle-and-datacenter life of an engineer less than fulfilling and quit. Today I do a few things, including running a web design company with my wife focused on our shared love of the outdoors, contract for small companies who need Linux, networking, or automation support, and plug away at my smarthome system.